In running from Britain to the moongate, I stumbled upon this house.  I don't know the owner, I hope they don't mind me sharing their awesome house with everyone, but with Halloween a month away, I figured I could do a home tour since it was public – and every teleporter was public.  Thank you to the awesome decorator who made the house public.
Either way, the pics below say it all.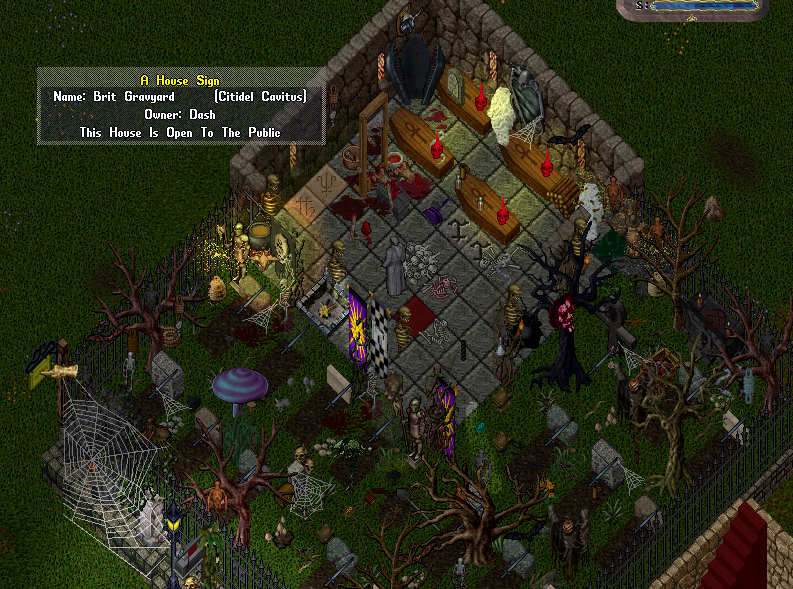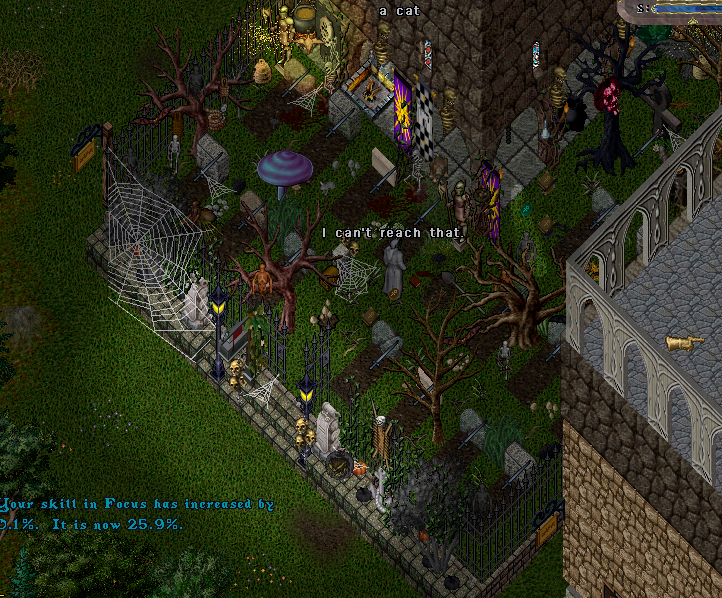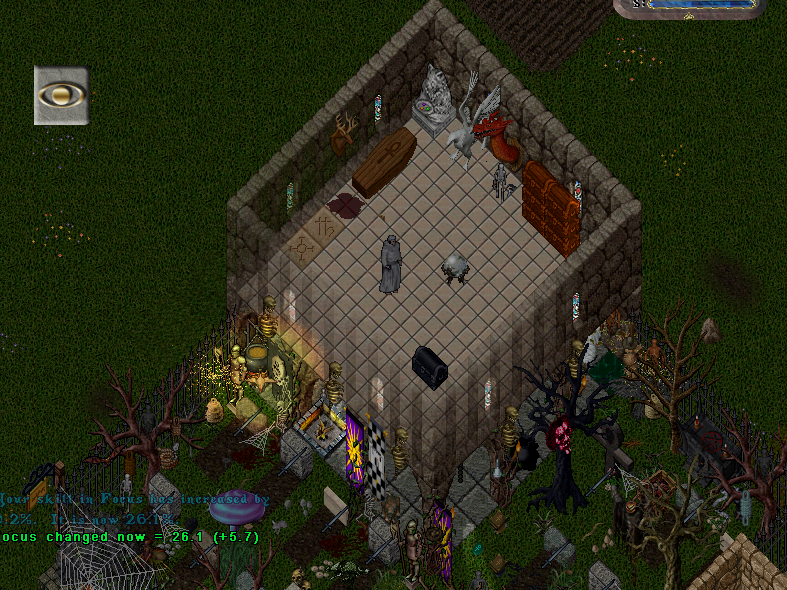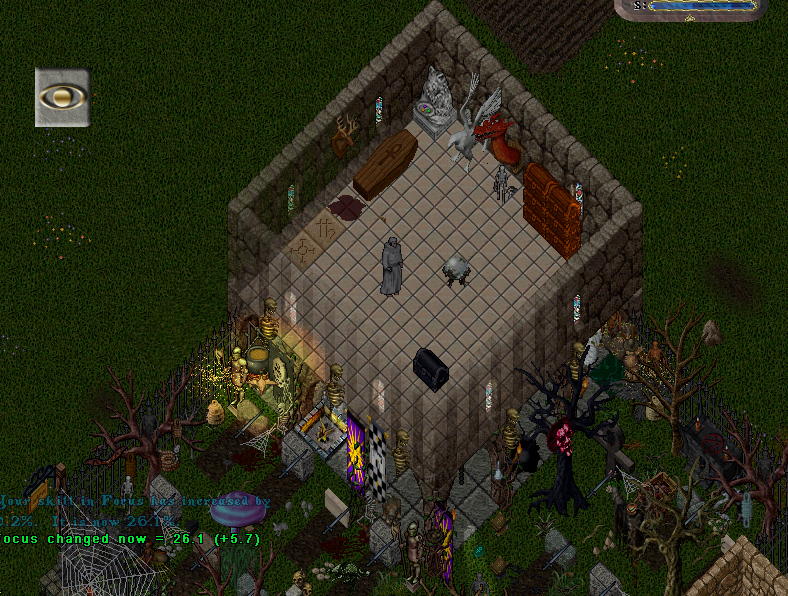 If you would like to appear in a Home Tour article, please feel free to contact me via Facebook (on our facebook page), via UOForums PM (as Kayhynn), on ICQ at 199889122 or on AIM: kayhynn.
Enjoy!