I was wondering around Europa the other day, looking at known vendor locations to find items for a house I was commissioned to decorate on Europa.  Having exhausted Luna as mostly empty or overpriced, I decided to check out Tokuno.  I found a number of items I was looking for (reasonably priced even) as well as this little treasure of a Rune Library.
This home is located towards the top left (north east) of the circle outside of Makato.
Images have been edited together to get the full image of the house.
From the outside, the house is quite attractive, and even in the Asian theme.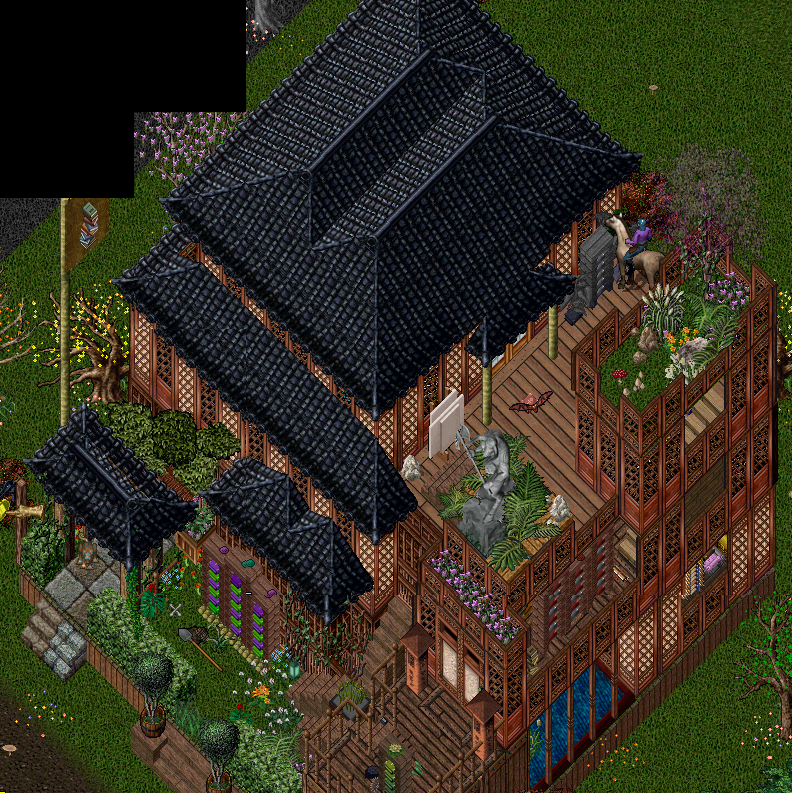 Curious, I checked the name of the house and saw it was a rune library, so decided to investigate further.  The first floor was simply amazing, with the only way to get to the second floor being with a ladder.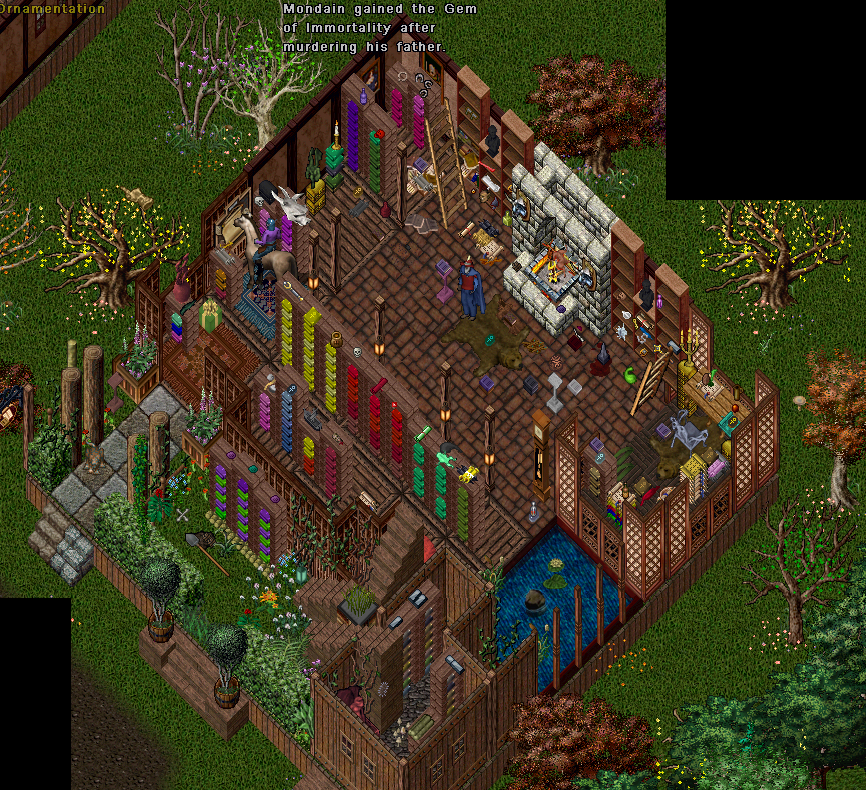 After investigating the first floor, I climbed up to the second floor, to see the library continued.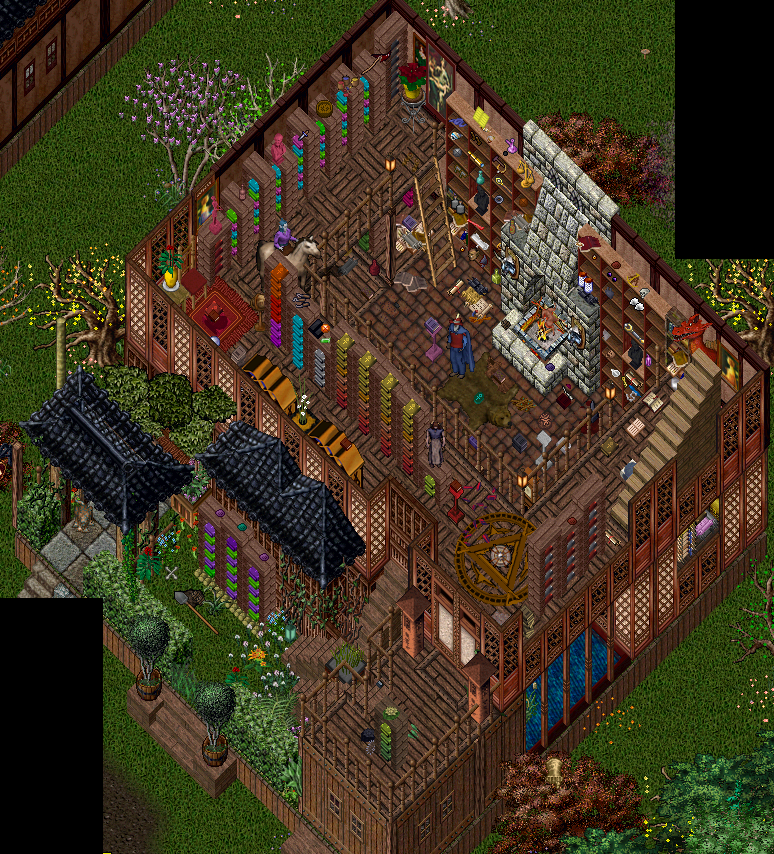 Impressed with the well thought out design, I continued on to the third floor to see what it had.  While mostly roofs, there was another room up top which I took a look at.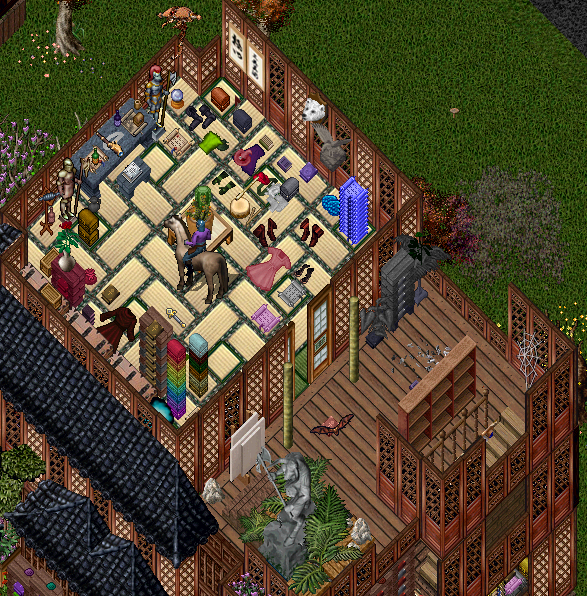 As you can see, the house was very carefully thought out and designed to the owner's greatest potential. I was quite impressed with their job and I look forward to seeing if they have other houses they'd like to share.
If you would like to participate in a Home Tour, please check out this page: Want to be on the home tours?