Someone had asked for pictures of decorated keep rooms and I decided to decorate my keep some more since I had some free time to do so.  This keep is no longer standing since I have since moved to a castle on Ice Island.
This was my treasure room on the bottom floor at the back right tower. It was not completed, but a work in progress.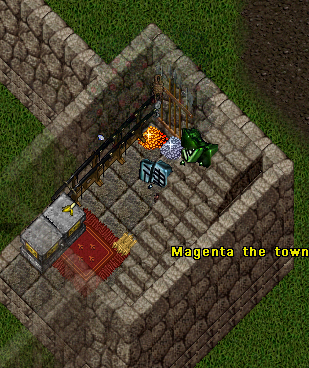 The center of the keep was where I held my auctions. Auction items were shown behind the tables and the audience were where the benches were.  Items were purchased from the vendor seen below.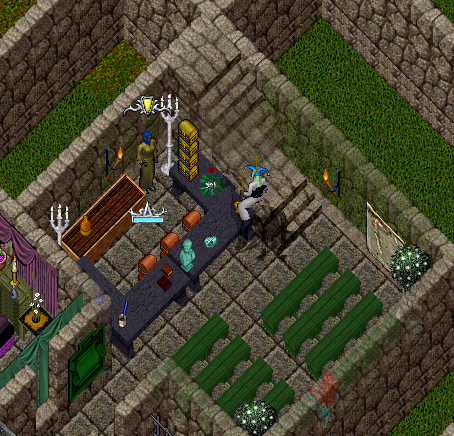 This is the bedroom in the lower front left of the keep. Below this you will see another keep picture that I did in my keep next door to decorate as a tailor shop area.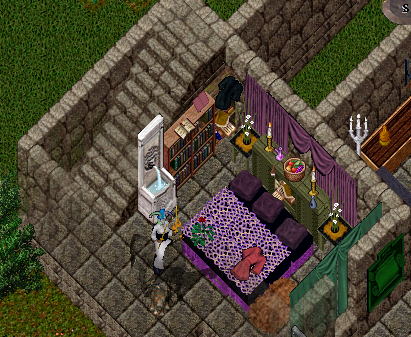 And here is the tailoring area.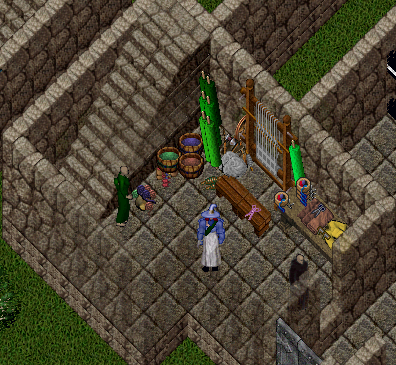 And here's the smithing area: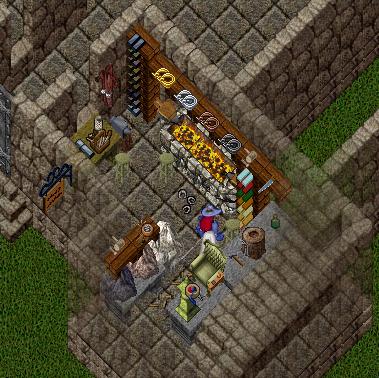 And a kitchen: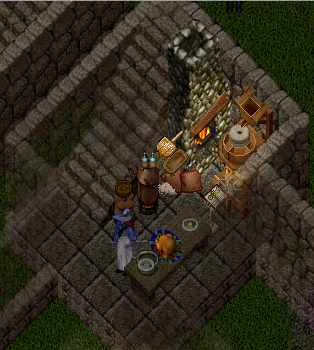 And here's the center roof of the keep: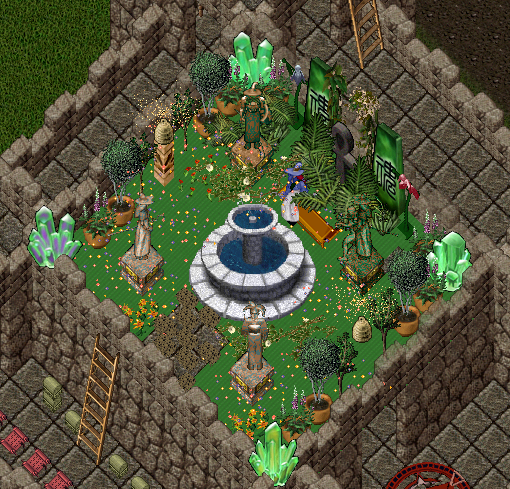 I'm working on the Castles, but waiting for the expansion before I do more.  DO you have a keep? If so, let me know and let me come tour it.