Congratulations to the winners of the 2015 Halloween Decorating Contest. As always it was very hard to chose the winners as all of the entries were creative and unique.  But we did finally make a decision.  They are as follows:
1st – Kirthag's Dark Side of Justice on Pacific
2nd – Irullia's Sacrifice Shrine
3rd – Luzisbel's Halloween Graveyard on Oceania
ZippyTwitch and Dream Catcher both receive honorable mentions (but no prizes, sorry).
1st place receives  1 Vet reward up to year 14, 1 vet reward up to year 10 of their choice
2nd place receives choice of Rechargeable Teleport Tiles or Haochi Pigments
3rd place receives whatever 2nd place didn't choose.
Images for winning houses with any descriptions are below.  We will be announcing the Christmas contest the week of Thanksgiving.
1st – Kirthag's Dark Side of Justice on Pacific
First Floor – Reception & Séance area with the proverbial "skeletal closet" of a dark altar in the back. The black doors help to keep the hidden spiders from eating the casual visitors.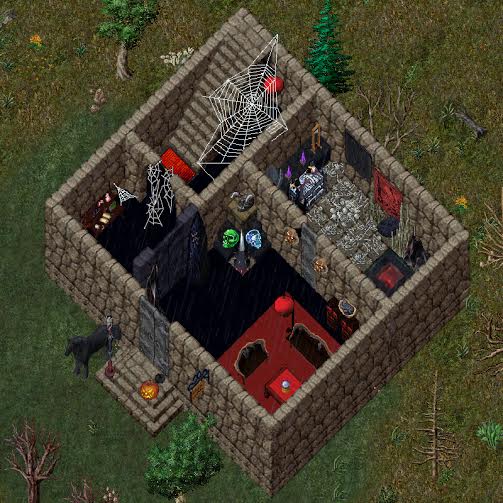 Second Floor – Dark judgments are done here as witnessed by the many heads – I wish I still had my named-heads from my bounty hunting days, they were lost when my house fell on Napa. The black kitty is my original though, old cat he be.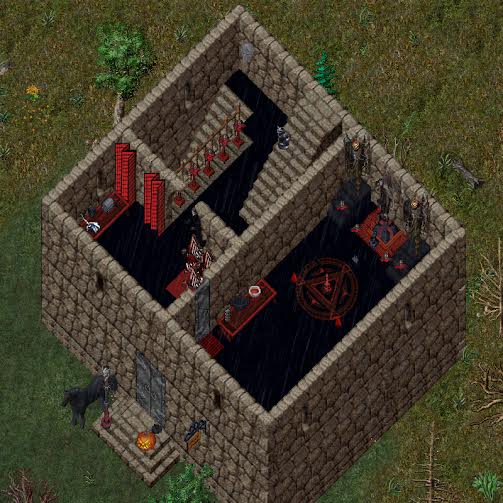 Third Floor – Shrine to what once was… Stark, plain, but cool and comforting theme. Justice is a dual-edged sword after all, cannot have the bad without the good.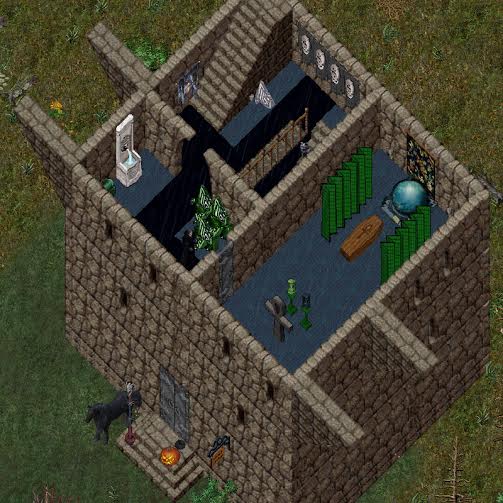 Top Floor – Sacrifice of the Gods. Yes, not happy with them so their heads are on display. Heh. Dark Justice indeed with large pieces of blackrock just waiting for that word of power….. muwaaahaaahaaaaa!!!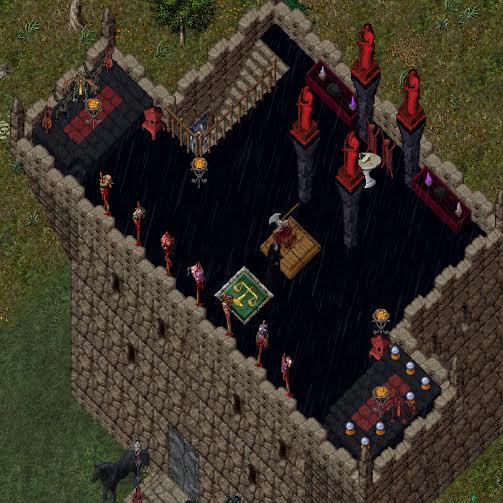 2nd – Irullia's Sacrifice Shrine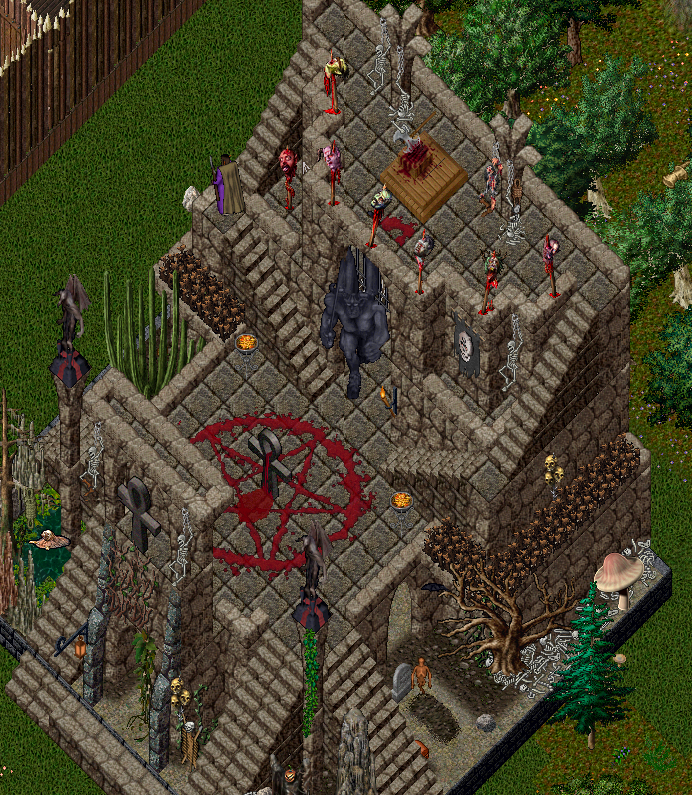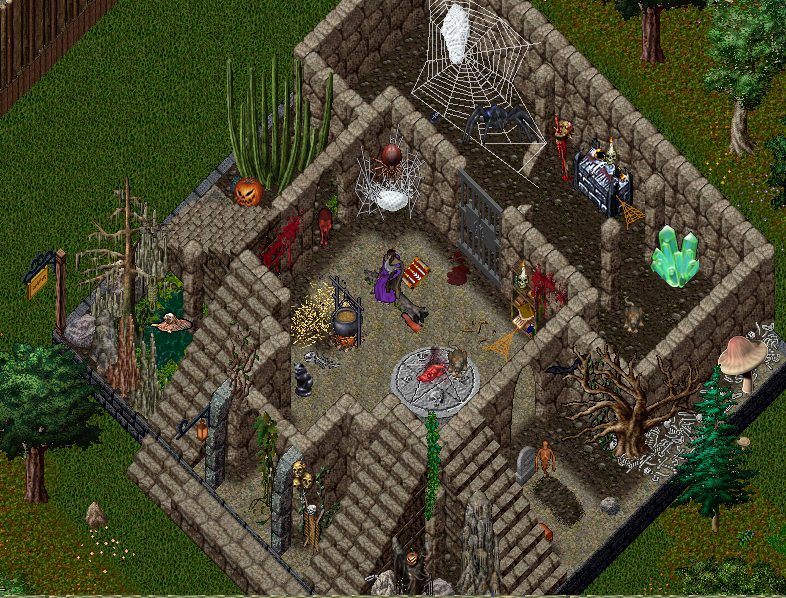 3rd – Luzisbel's Halloween Graveyard on Oceania