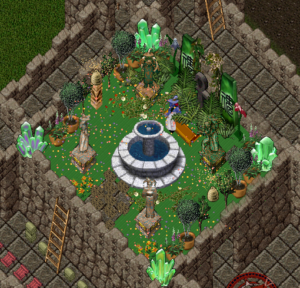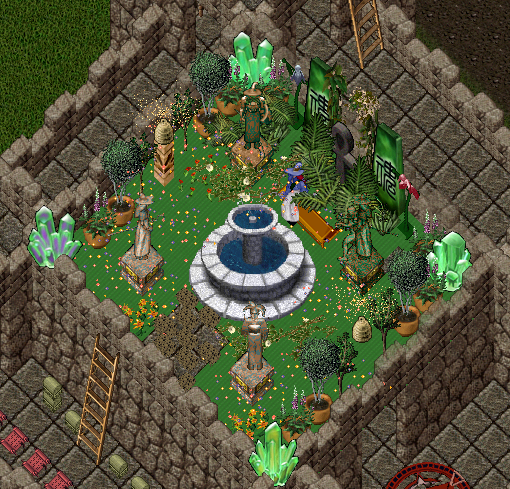 If you're thinking I haven't posted to the website or the Facebook page in quite some time, you'd be right. I haven't. Last post was well over a year ago. I never quite got around to updating things here so I figure now is as good a time as any to go ahead and get this long-overdue post written.
Shortly after the Castle Decorating Contest ended (and I need to post the results, I'm sorry about that), I went pretty much silent except for posting updates on the forums. On June 8, 2017, my husband was diagnosed with a very aggressive form of melanoma and was given two weeks to live without treatment or significantly less than a year with treatment. At that time my focus changed from anything gaming related to everything home and life related, which is pretty understandable.
Fast forward to earlier this year. My husband passed away January 27. I've spent most of the year taking care of me and planning for the future, including what I want to focus on with my websites and how i want to go about maintaining them. Also, factor in working a full time job, my son graduating high school and trying to do all the house stuff myself and I've been busy. I've maintained my UO accounts, but haven't had much time or ability to play, which comes down to another reason.
I have carpal tunnel syndrome. I was diagnosed with it 16 years ago. Two years ago the problems were at a point that I had the nerve conduction testing done and it was determined I was a candidate for the corrective surgery despite being only 35 at the time. I was going to have the surgery done the following year, but with my husband's diagnosis, it would have been impossible to have it done and still take care of him and the household. By the end of last year I could only play UO for limited amounts of time without pain and numbness. It has only gotten worse through the year.
Oct. 27 and Nov. 10 will mark surgeries for each hand. Right hand will be done first, then the left. In theory I'll be back at work the Monday following surgery, but who knows if that will be true or not. Supposedly recovery time has been drastically reduced with the endoscopic surgery they'll be doing. You can learn more about the procedure here: http://www.webmd.com/pain-management/carpal-tunnel/endoscopic-carpal-tunnel-surgery-for-carpal-tunnel-syndrome
In addition to playing less UO from pain, I've also spent more time writing, both fiction and for the website. Soon you'll see scheduled posts coming through for the next several months as well as new guides, new charts and more. It just takes time to do all of the work by myself.
If you have any guides you would like me to add, please feel free to send them my way.
Hope to be back in game and decorating again soon.