Written By: Siobhan of Legends
After my visit to the YomYom Library located in Luna I was taunted yet again with so many books that I was unable to read. Enoki and my other new found friends made our way to the Happy Place Library.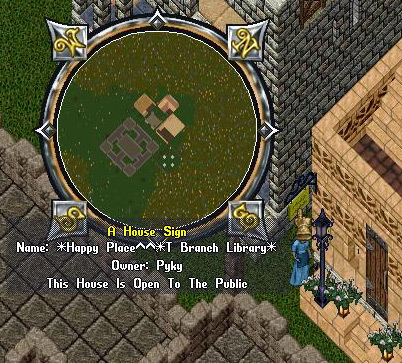 This library is located between Skara and Brit. From the house, Skara is to the West.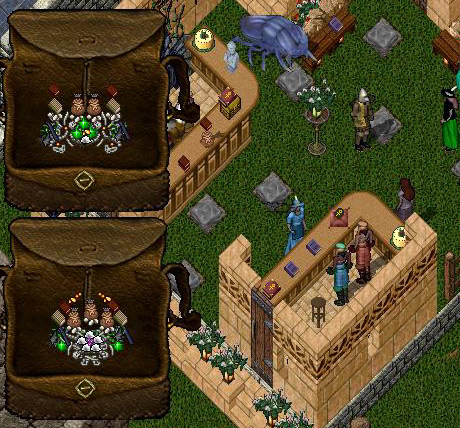 The first floor of the T Branch Library is not quite like that of YomYom as in there are less books on display. But, just like the YomYom Library, the vendors here were very decorative. I had to take a sketch of the vendor art that is used as it is so different from my home shard.
I made my way quickly up the stairs and found the books in the library and some very lovely decor. It was quite a breathtaking view… and what a lovely garden to sit by and read.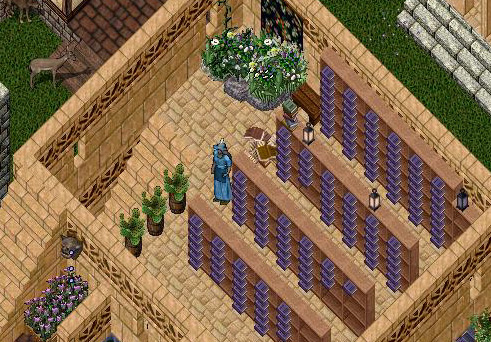 Since I could not stop and read any of the books, I ran myself right up to the next floor of the library to find more books and even more lovely floral decor.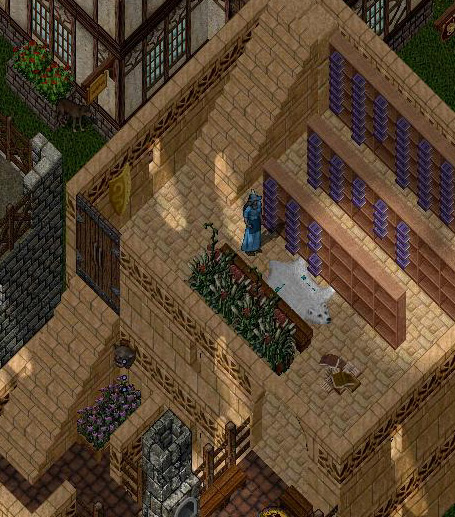 I was even more eager to run up the next flight of stairs to find quite a peaceful roof with just a small seating area and some most lovely flower arrangements.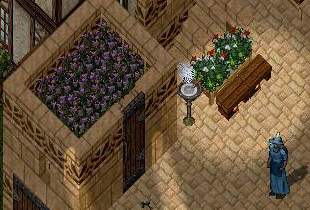 Both libraries were very inspiring to me, also a library owner on Legends but more so as a decorator. I, of course, will be doing some tutorials from this library with credit given to them as well. I look forward to decorating with a few of these ideas and hope you do as well.
Thank you to the citizens of Asuka for welcoming me so warmly. Even though there was a bit of a language barrier the feeling of hapiness was there.
A great thanks to Enoki/GenShin for translating for me!